Severance hospital International Health Care Center is the most preferred clinic in Korea among the
foreign patients.
The specialized care and the constant monitoring and support of the International Health Care Center
staff ensure that more than 50,000 foreign patients visiting Severance Hospital each year have the
best possible environment in which to get the treatment they need.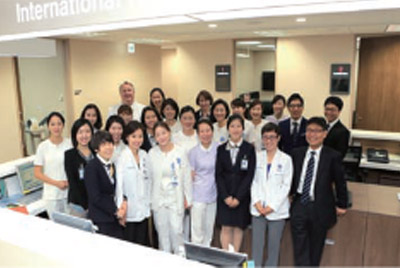 Translation and Interpreting
Translation and interpreting are always available for English, Japanese, Russian, and Chinese.
Other languages can be arranged upon request.
Foreign patient expense plan
The International Health Care Center can provide an estimated cost of medical treatment upon request before medical consent.
n case patients have overseas insurance coverage, hospitalization costs can be directly billed to the insurance companies where the patient's policy is held.
However, many outpatients often prefer the pay and claim system for treatment costs.