International Health Care Center
The Most Visited Korean Hospital by Foreigners for Eight Consecutive
Years.
Opened in 1962, korea's first international clinic has been providing high-quality medical services to
foreign patients.
In the international health care center, specialists who are fluent in english provide medical care and interpretation services for russian, chinese, japanese, middle eastern and mongolian patients.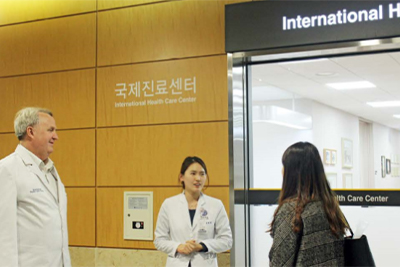 The center helps foreign patients in their complete recovery through limousine services for vip foreign patients, fast track medical care personalized to the schedules of foreign patients, exclusive lounges, on-call services, and follow up (smart e-health system) after returning home.
As a result, severance hospital has established itself as the most visited korean hospital by foreigners for eight consecutive years.